Climbing Birthday Parties for Kids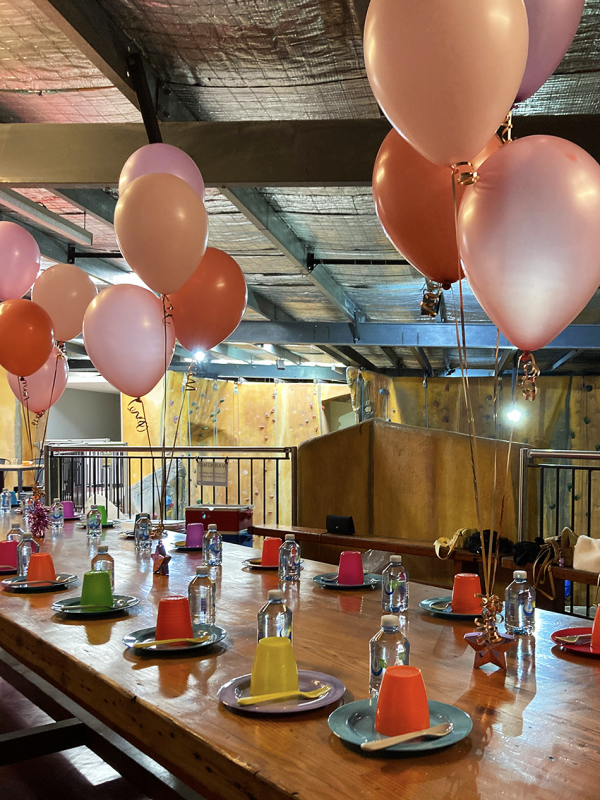 Under 11 Birthday Parties
Hardrock is pleased to offer you the opportunity of hosting your child's Birthday at our Nunawading venue.
Your children will be under the guidance of our instructors for the duration of their visit. Hardrock instructors handle the ropes (belaying) for your children along with encouraging the children to ensure they have a great time.
Party Time Slots
Friday
4:30pm - 6:00pm
Saturday
9:30am - 11:00am
11:30am - 1:00pm
1:30pm - 3:00pm
3:30pm - 5:00pm
Sunday
1:30pm - 3:00pm
3:30pm - 5:00pm

Party Room
The Party Room may be hired to use for 1 hour. Parents gain access to the room 1/2 an hour prior to the party finishing to prepare party food and for 1/2 an hour after the party for the children to use. The Hire charge is $50.00 and the party room must be booked at the time of your child's party.
Ready for the Ultimate Climbing Party?
Party Invites

Send out your invites after you have booked your party!