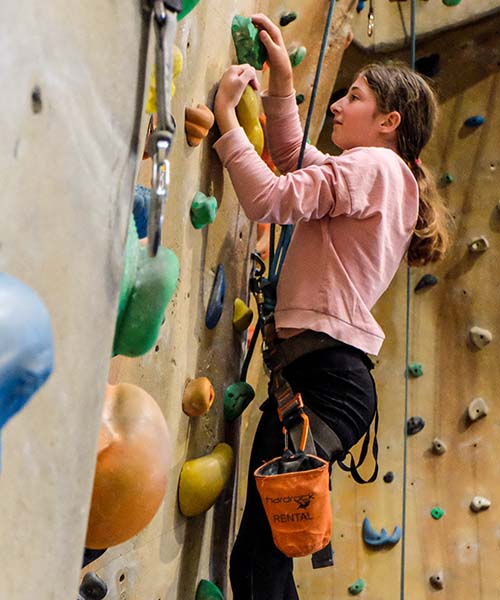 School Holiday Climbing Programs
Join us for a fun actioned-packed indoor rock climbing holiday program in the heart of Melbourne CBD or at our Nunawading venue!
Our School Holiday Climbing Program is the perfect way for young climbers to get some adventure during their School Holiday Break. Run by our experienced coaches, our Holiday Climbing Program is designed for teenagers of all experience levels to learn key climbing skills, meet new friends and stay active.
You will learn how to climb and belay safely as well as how to work as a team to reach your climbing goals.
You may also be interested in joining our Youth Coaching Programs.
Program Details
What Is Involved
● Safety instruction – Belay training
● Technical training
● Climbing related individual and team games
● Free climbing – working on own projects at own pace
● Morning tea and lunch breaks (food not provided)
● Knot tying workshop
● Other games and activities

What To Bring
● Comfortable clothing
● Water bottle
● Snacks – fruit, muesli bar etc.
● Shoes / harness if owned
*Own equipment NOT required
Who Is It For
Youth climbers aged 11 to 17 years.
All Experience levels welcome (beginners to advanced)
*Unfortunately we cannot take children under 11, as they must be 11+ years old to belay (manage the ropes)
Cost
9:00am - 1:00pm
1 day - $80 per person
2 days - $150 per person
9:00am - 3:00pm
1 day - $100 per person
2 days - $180 per person