Victorian Youth Lead Titles 2023
The Victorian State Lead Titles were recently held at Urban Climb Blackburn earlier this month, providing members of our youth climbing team the opportunity to experience competition climbing, and compete against other athletes from around Victoria.
Competing is not for everyone, and transitioning from leisure climbing to competition climbing can be a daunting task, so it was impressive that we had such a strong number of youth climbers that put their hand up to take on the challenge.
Competition day is always a long (and sometimes stressful!) day when it comes to these events, and part of the challenge is to stay physically and mentally ready for when it is "go" time. Our youth team had been training hard and putting in the work in the lead up to the event which really prepared them for the day, and that was evident in the way they handled the day's pressures and challenges.
Catch up on how the team went below: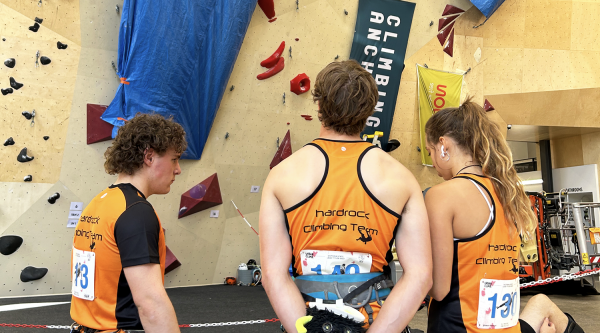 Image - A calm moment before the qualifying rounds
Youth C female
Pakhi Singh - 1st in VIC
Victorian champion, Go Pakhi! Pakhi climbed really strongly all day, achieving three TOPs from four attempts. Supported by her number one fan, her dad, who was cheering every step of the way (we love to see it!), she was super focused and in the zone all throughout the competition which really paid off as there is no final round in the Youth C division, so you really need to bring it from round 1. Amazing job Pakhi!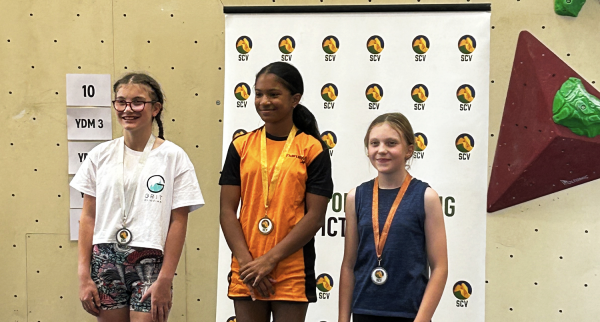 Image - Pakhi standing atop the Youth C podium
Youth A Female
Chloe Gee - 5th in VIC
Mikaia Lion-Preuss - 9th in VIC
Chloe and Mikaia were faced with some really challenging and technical climbs in the Youth A division, and you better believe they were up for the fight! It was terrific to see them hold their nerve and think their way through some difficult sections of the climbs.
A fantastic result for Chloe to experience the final and to ultimately finish in the top 5, while Mikaia was extremely unlucky to have finished just one place out of finals contention, but will take a lot from the experience of finishing in the top 10. Look out for these two competitors as they continue to build and aim to go one better next time around!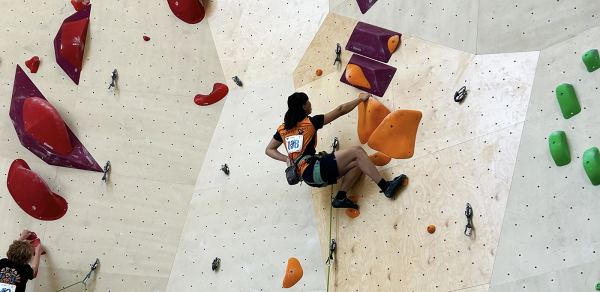 Image - Chloe finding a good rest on the second qualifying climb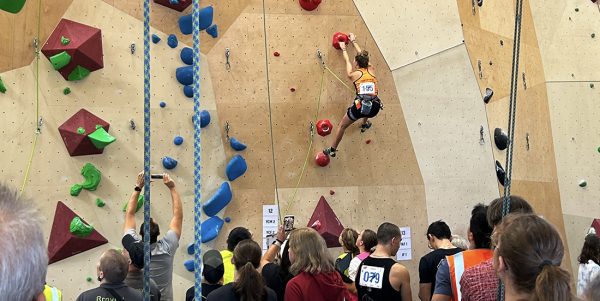 Image - All eyes on Mikaia as she launches her campaign
Youth A Male
Aiden Van Dijk - 9th in VIC
Lee Pantelli - 10th in VIC
Patrick Lawrie - 12th in VIC
Ryan Dutton - 15th in VIC
Big representation also in the male side of the Youth A division, with all climbers giving it their absolute all. We had a whole cluster of athletes who just missed the final in what was a very high class and competitive field. Aiden (9th) missed a finals spot by the narrowest of margins, while Lee (10th), Patrick (12th) and Ryan (15th) all displayed incredible skill and determination to solidify their place in the top 15 in Victoria, a fantastic achievement!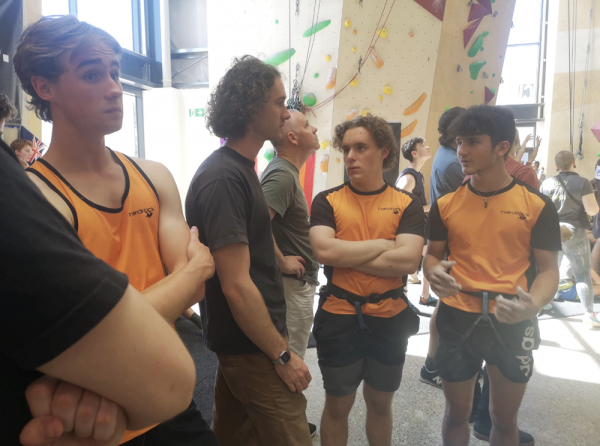 Image - Some final words of encouragement for the Youth A team from their coaches
Junior Female
Kira Lion-Preuss - 4th in VIC
Kira led the team impeccably all day as a captain, approaching the comp like a true pro and taking it all in her stride. Even the fact that she was randomly selected to climb last (again), was able to adapt and overcome the long wait times. Unfortunately just missed out on a podium finish this time round, but a sublime performance to finish 4th overall. Big things to come for this dedicated athlete!

Image - Kira making progress on this orange route
Junior Male
Carl Baroni - 2nd in VIC
First podium finish, tick! Carl was super consistent looking solid and in control on all 3 climbs. Just got the clipping sequence off ever so slightly with an unusually placed clip which threw out his rhythm in the closing moves of the final climb. Came 2nd to a competitor who finished in the top 10 of the Open A division the day before. This was a really nice result for Carl, and after seeing how dedicated he is to his training, it was really no surprise. A brilliant result and achieved his ultimate goal of qualifying for the National Titles in May. We will certainly be watching out for that!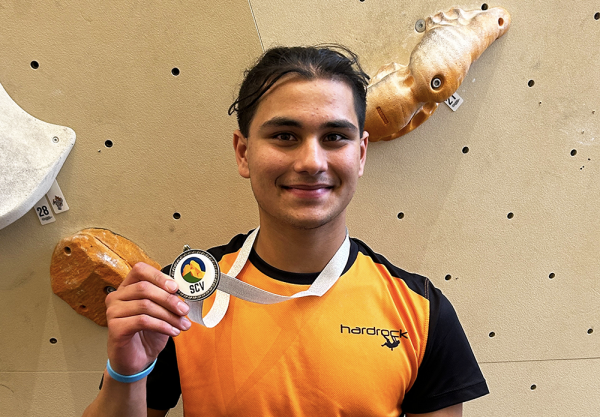 Image - Carl collecting the 2nd place medal in the Junior division
Inclusive 16+
Kristian Bite - 1st in VIC
Arrow Cooper - 4th in VIC
Amazing representation in the inclusive category, our 2 climbers made us extremely proud! Both gained a place from their qualifying rank with Kristian topping the podium, and Arrow only marginally missing out on joining Kristian on the podium. A huge result for two strong climbers that have put in a large body of work to get to this point, congratulations to you both!


Image - A snapshot of Saturday's competition with Kristian and Arrow
Open B Male
Tavish Murray - 9th
Tavish entered open B instead of the youth category for an additional challenge, and just missed the final by 1 single place. A great performance by Tav, especially as he was one of the youngest climbers in a large field of 30+ competitors.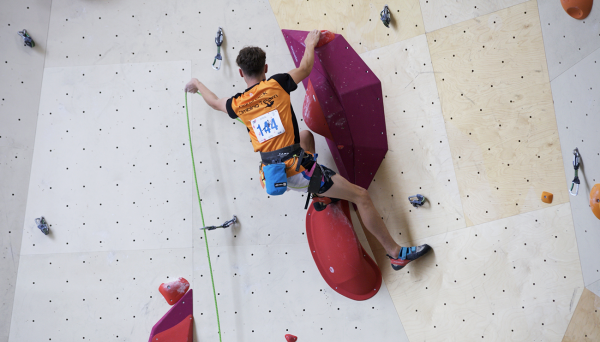 Image - Tavish securing the clip on the Open B qualifying climb Credit: @theclimbercollective
A huge congratulations to all the athletes that took the leap and competed at this year's Victorian State Lead Titles.
It was a very successful day for all involved, and the sportspersonship, integrity and team spirit displayed by our team throughout the day was on show for all to see.
For now it's back to training, take a breath, and look ahead to the next event. May the journey continue!